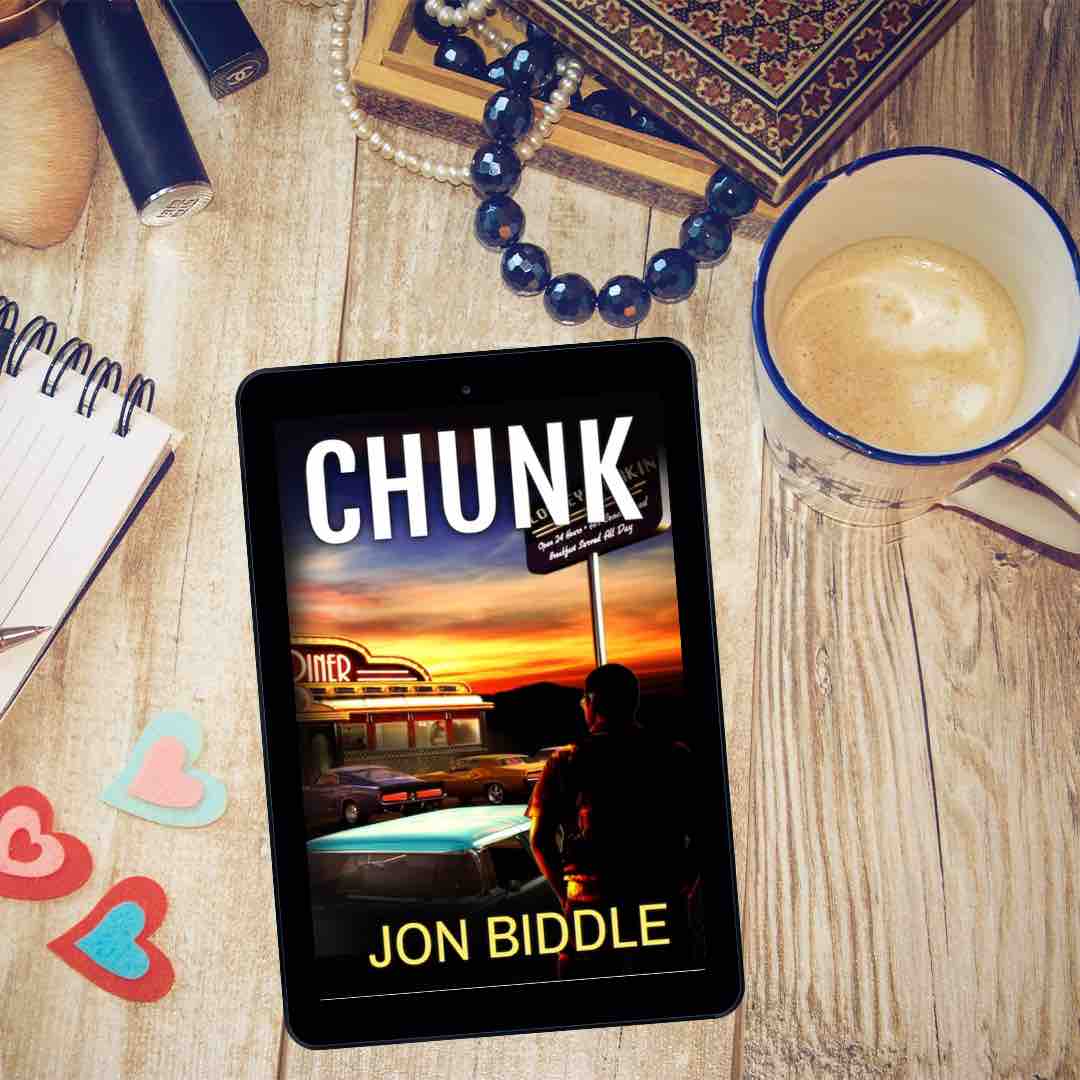 CRIME & COFFEE.
True Crime Subscription with a difference.
Get inside the minds of the most dangerous serial killers.
They's so much true crime about now, it's a thirst that just can't be slaked. I offer a subscription that's different. As a fiction writer I draw inspiration from the world that surrounds us and some of the true crime is beyond anything that I could come up with as a disturbed, crazed fiction author.
As a KU readers are voracious readers and you'll be wanting more. Hit the link and subscribe and get my killers in the Murder Monthly a couple of months earlier than the KU readers get on Amazon.
Join today and each month you will get;
A new fictional story based on this months true crimes.
Research on the killer of the month.
Video recount of the back story and research
Audio of the Podcast minisode where we discuss the serial killers motives.
Download the ebook as a complete novelette to keep!
So you've clicked the link at the back of this book and you want more?
Well, here at Murder Monthly, you get a new serial killer every month, with a YouTube video and other goodies.
Also you gete my novella – CHUNK! for free as a thank you. A story loosley based on the serial killer Jo Methnay.
Subscribe for just £2 per month or £20 for the whole year and each month get a chronicle of a true crime.
Get the full lowdown on the killer of the month with meticulous research. Trying to gauge and understand the crimes committed.
SHORT STORY
Sit down and enjoy a fictional story based around the actual story of the murder this month. It's a quick read building a snapshot in A Day in the Life of a serial killer.
VIDEO RECOUNT
Along with the research, I talk about the killer in an exclusive video only available to subscribers to this unique club. We dive deep into the madness of these killers, why they did it.
LISTEN
Sam and I chat about the killers of the month in great detail. Tune into our podcast I Hate This book minisode, you can watch this too on your YouTube channel
What fascinates us about the macabre world of some infamous serial killers…
Subscribe £2 per month or £20 for the year and join the community.
THE LOW DOWN ON THE SUBSCRIPTION
That would be me, Jon Biddle.
I run this true crime subscription called the Murder Monthly, where I put together a short story of a true crime, research and video. I know what you're thinking 'not another true crime program' but hang on, the difference with this is you will also receive a coffee break fictional read, settle in for some crime and coffee with a thrilling, toe curling and sometimes down right disturbing story. If you're a true crime fan and read in the thriller/suspense genre, then this'll be right up your street.
Whats in the subscription.
The Madness of the Grey Man
Albert Fish terrorised the East Coast for thirty years. It wasn't until his capture that the full horror of his crimes became apparent. Fish wouldn't just kill his victims, he would eat them too.
Welcome to the world of the Grey Man.
The Blue Print of Pogo the Clown
The facade of John Wayne Gacy was the perfect suburban. Successful business man, family man and devoted husband. But he had a secret, a secret so heinous – Gacy gave us the reason to hate clowns. Immerse yourself in the blueprint of Pogo the Clown.
The Candy man
Houston Heights through the 60s and 70s saw a rapid decline in the socioeconomic fortunes of most. Dean Corll had the perfect front for all these kids – he had a candy factory where kids flocked like bees around honey. It was truly as easy as taking candy from a child.
Otto Moll
Coming soon – Auschwitz is synonymous with pain and suffering. Where wholesale killing was the order of business. Although under orders, one man took the sadism and psychopathy to a whole new level. Welcome to the insanity of SS-Hauptscharführer Otto Moll, his known tariff of murder runs into the millions.
Free with your first month.
You will receive Joseph Methany's chronicle  & novella Chunk, FREE with your subscription and the latest month immediatly. Options to purchase previous chronicles availble on your dashboard. 
Read about the characters that walk among us, the fine line between truth & fiction. 
This is a unique subscription where you will receive an ebook each month, complete with a fictional story based on a true serial killer, true history and background research. Video recount and audio discusion about the why and how.
You love this genre let me take you beyond it.
This subscription introduces you to some of the most heinous serial killers that have walked the planet and accompanies the podcast I Hate This Book, where we deep dive into the murky world of these killer & characters, You will also get access to each of these minisodes where Sam and I discuss the psychology that triggers this kind of behaviour. We're not psychologists by any means but have a human interest in the emotional side these killers manifest, to figure out what drives them and how maybe their reign of terror could have been avoided.
Interested in joining this subscription,
JOIN TODAY

, and I get acces to the first two months right away.

For £2 per month or £20 for the year.  You will get an  e-book download to what ever devise you prefer, this is complete with the research and history of the feature killer, plus a fictional short story, I am a writer after all. Included in your monthly e-book you will receive the research that stimulated my imagination. The short stories are bases on true events and trust me are horrific enough to satisfy the harden true crime fanatic. Not only do you read the actual history, you get a story too, filled with all the suspense to keep you awake at night.

This unique subscription will provide you with the research and fictional short story, video recount and audio discussion. Each month get a chronicle of a true crime direct to your in box, and we plan to create a thriller portal right here on the website where you can access all your true crimes e-books and more.[coming very soon and free to subscribers]

Interested? sign up today and get the first 2 months right now.  Sign up to the wait list right here.